JOHN HUNTER NEMECHEK JOINS JOE GIBBS RACING FULL TIME IN 2023
John Hunter Nemechek will join the team to run the full NASCAR Xfinity Series (NXS) schedule and compete for a championship in 2023. Nemechek will be climbing behind the wheel of the No. 20 Toyota GR Supra which makes its return to JGR and NXS after a one-year hiatus.
The Toyota development driver has more than 250 starts in NASCAR's national touring series displaying talent at all three levels. His resume includes 13 NASCAR CRAFTSMAN Truck Series wins (NCTS), two NXS wins, and a full season in the NASCAR Cup. Nemechek is no stranger to JGR as he won at Texas Motor Speedway with the team in 2021 and ran three races behind the wheel of the No. 18 in 2022 with a best finish of second at Richmond.
The 25-year-old ran full time in the NCWTS in 2022 winning two races and seven pole awards making it to the Round of Eight in the NASCAR Playoffs. Nemechek was the 2021 NCTS regular season champion.
NASCAR Xfinity Series Highlights:
75 starts with 4 win's and 21 top-five's and 44 top-ten
NASCAR Cup Series Highlights
Produced three top-10 finishes while competing for Rookie of the Year honors in the NASCAR Cup Series in 2020. Recorded a career-best eighth-place finish twice in his rookie season, both coming at Talladega Superspeedway.
Finished 21st in his NASCAR Cup Series debut at Texas Motor Speedway on 11/3/2019
NASCAR Craftsman Truck Highlights:
Thirteen-time winner in the NASCAR Craftsman Truck Series(NCTS) action, winning at least one race each season from 2015 to 2018 for his family-owned team, NEMCO Motorsports, and returned to victory lane in his first season with KBM in 2021. Across 149 career starts in NASCAR's third division, has complied 51 top-five's and 82 top-ten's
Late Model Highlights:
Won both the All American 400 at Nashville Fairgrounds Speedway and the Snowball Derby at 5 Flags Speedway in 2018.
Birth date: June 11, 1997
Hometown: Mooresville, NC
Height: 5'9″     Weight: 150lbs.
Fast Fact: Son of "Front Row" Joe Nemechek
Wins: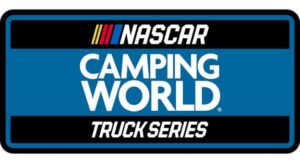 Thirteen (Chicago '15, Atlanta '16, Canada '16, Gateway '17, Iowa '17, Martinsville '18, Las Vegas '21, Richmond '21, Charlotte '21, Texas '21, Pocono '21, Darlington '22, Kansas '22)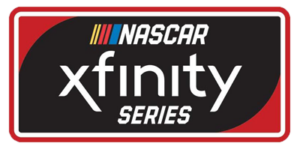 Four (Kansas '18, Texas '21, Auto Club Speedway '23, Martinsville, '23)
No. 20 Toyota GR Supra
Team: Joe Gibbs Racing
Team Owner: Coach Gibbs
Crew Chief: Ben Beshore
Engine Builder: Toyota/TRD
Awards: 2015 NASCAR Camping World Truck Series Most Popular Driver,
2015-2016 NASCAR Next Class
Teams:
2023: Joe Gibbs Racing
2022: Kyle Busch Motorsports
2021: Kyle Busch Motorsports
2020: Front Row Motorsports
2019: GMS Racing
2018: NEMCO Motorsports & Chip Ganassi Racing
2013 – 2018: NEMCO Motorsports